We did not sleep much that night, it rained and the wind blew, it was quiet for a while and then it start all over again. There were many unfamiliar sounds, it squeaked and pattered and so on… At the same time it's a bit hard to forget what had just taken place here …
But morning came and Ferthy served coffee, bread and fresh tuna salad for breakfast and also a fruit, among other things oranges which we had not had on the whole trip. They grow only in St. Vincent and during certain periods.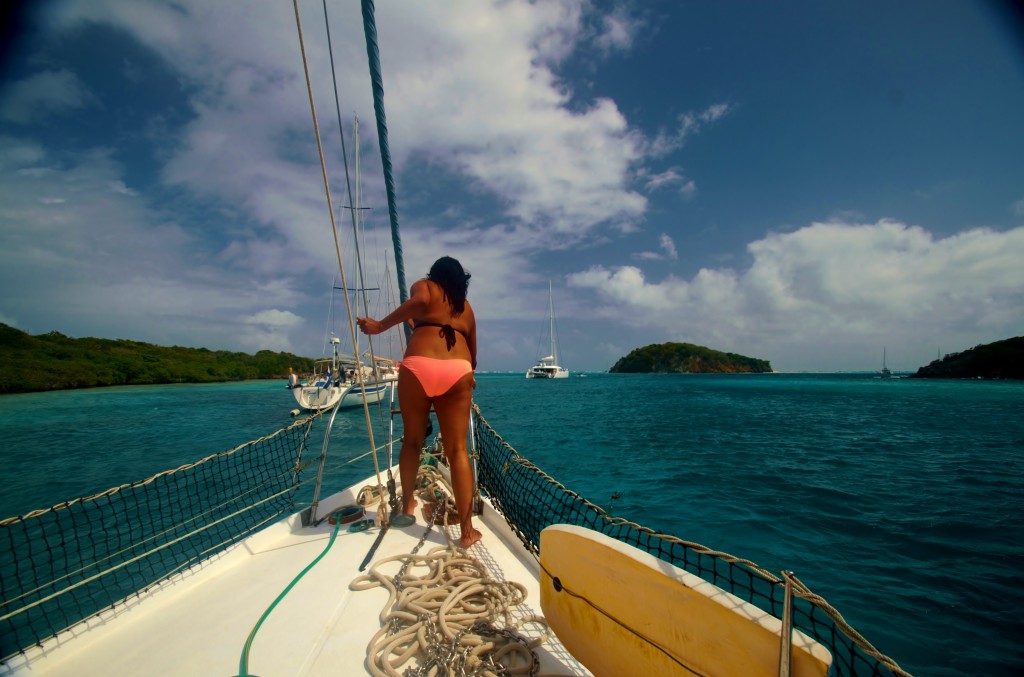 We made us ready to snorkel and Ferthy drove us ashore. It was very windy and the waves were high we couldn't reach the best places. But what the heck, it was certainly fun to swim in a race with the turtles …
Coco and Ferthys son came to visit and drove us out to the sailboat. They wanted to see that all was well and Coco said to Ferthy "take good care of my people!". (We didn't tell them what had taken place the previous night.) Once aboard again we had a delicious chicken with rice and fruit for dessert. We had already (!) decided to go back to Union this afternoon and so it had to be. No more sailing with this skipper ..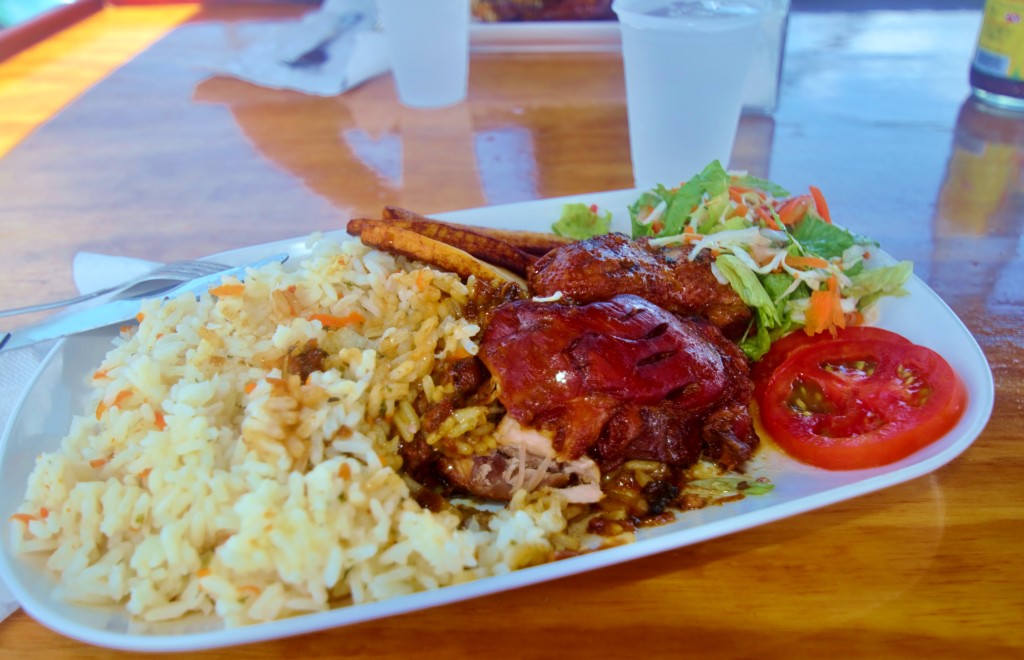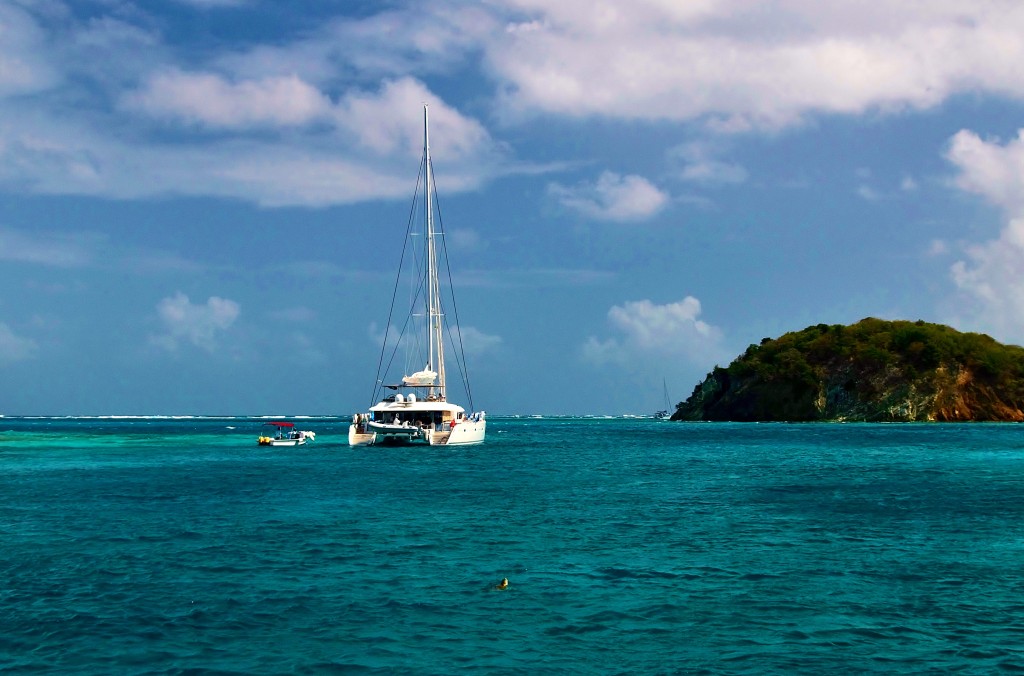 (Can you see the turtle?)
Once back on shore, David came and picked us up and dropped us off at St. Joseph where we had decided to sleep the last two nights on Union. We told David, what we had been through and Ferthy (that coward) had spoken to him earlier that morning but had not mentioned what had happened, and instead told him that all was well … We went into Clifton after we showered and ate pizza, went home and fell asleep right quick … even though it felt as if the whole bed were  rocking 🙂