It is one thing that can be difficult to deal with when traveling as we do now – namely, the countless meetings with people you certainly will never meet again. All of these very nice and extremely friendly locals and even other people as tourists we met at the hotel, the airport and ferries. With meetings that will inevitably missing. Life is too short …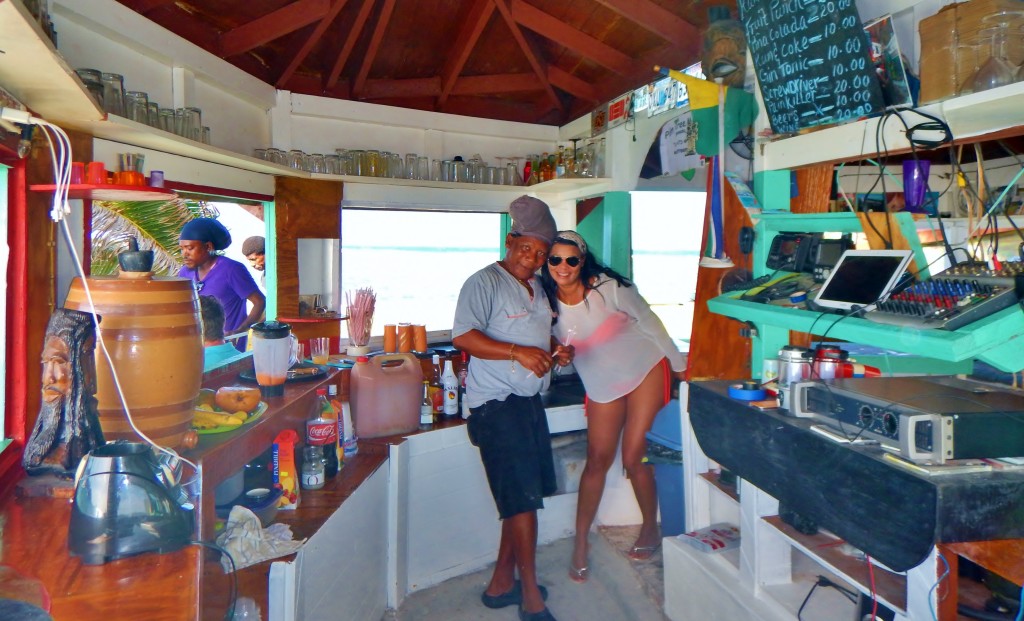 We decided to be a little brisk this morning so we went out on a long walk / jogging which took about an hour – but it was pretty sweaty in the heat. As soon as the sun goes up, so does the mercury level rise over +30 degrees.
We had a delicious breakfast consisting of various kinds of fruits such as mango, pineapple, and various types of melon. Followed by a variety of juices, eggs, bacon and ofcourse freshly baked bread with different kinds of toppings. It also went down a little Kellogs K-specialty with milk and of course lots of Caribbean coffee. All served at the table…
Then we relaxed in the shade and soon came Coco who will take us by a speedboat to the Happy Island. It is an island that Jay P built of seashells, and then he set up a bar there. Surely one of the coolest places we have ever been on.