Fishingtime folks! Yes today Älsklingen and I are going out fishing, some really big game fishing. Sadly we couldn't have our breakfast this morning because Ralpies wife came and picked us up by 6.45 am. Anyway, well onboard on the Billfisher III the skipper explained what would happen and also made us some coffee with snacks. Rickardo was his fellow handyman and would help with anything.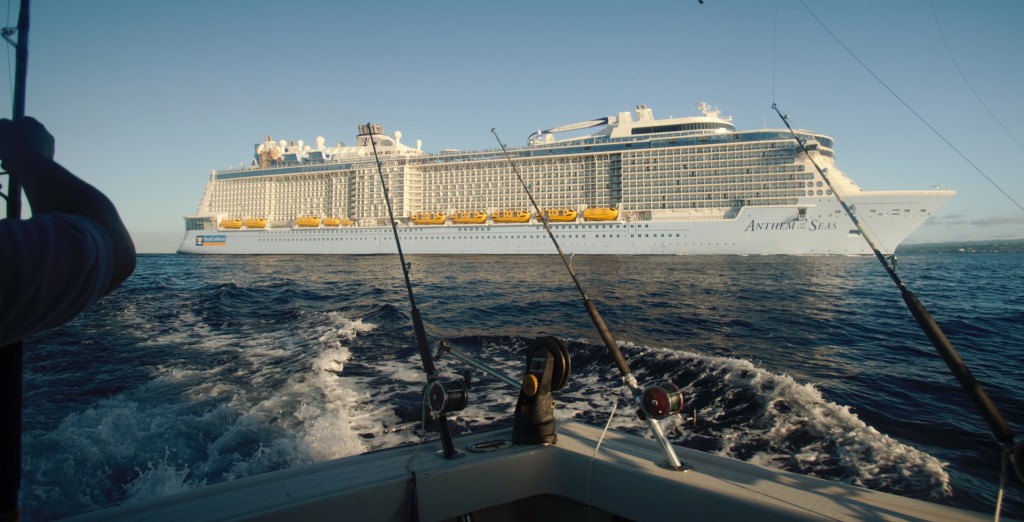 Shortly after we left the port, we got our first bite. I was in the fightingchair ready for action, and Rickardo handed me the rod. For a while there was the magic feeling of something quite big fighting at the end of the line. This time the fish ended up with victory.
But both I and Älsklingen were soon to become concurers of the ocean. We had a great time fighting those fish and finally came back with 2 wahoos and 2 bonitos. I even wounded my thumb on my right hand when I was trying to deal with one of the wahoos and Älsklingen had to save me once again…. It's a hard life out there.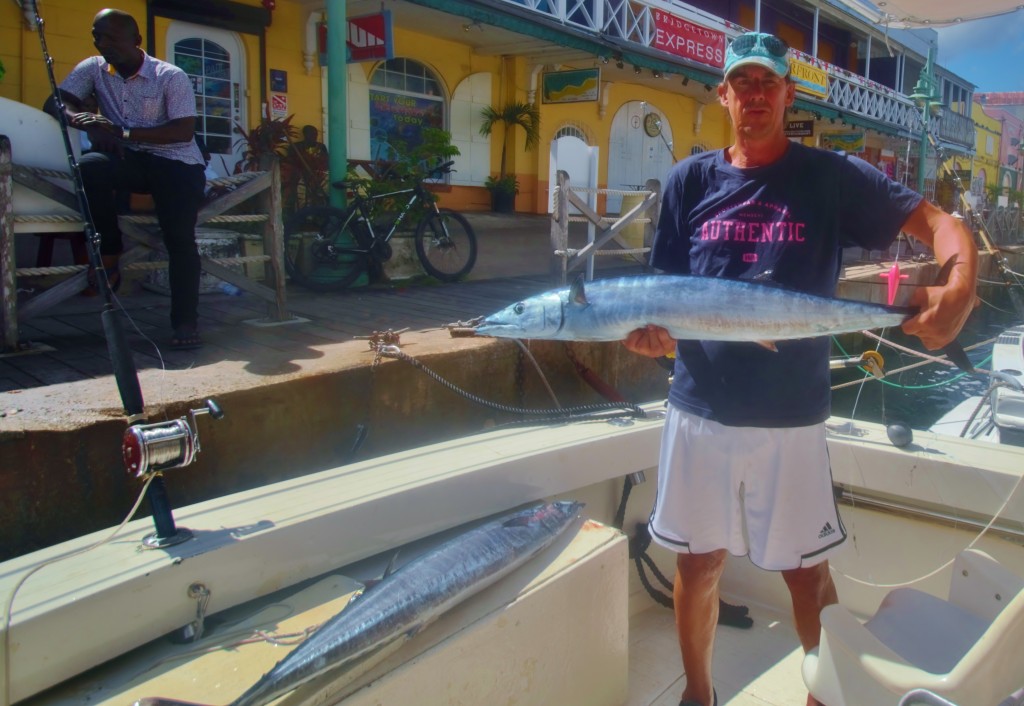 Back at the hotel at 1.30 pm and Älsklingen went for a little nap. After the rest we went back to the restaurant Tapas once again and this time i went for the Lambracks and Theresa had Pork tenderloin medallion. And what a view from the resturant…
Oh I almost forgot to mention, at last I saw the sun drop into the ocean ☺