The sky was cloudy so we decided to take the car for a visit at the old house which we found during our journey in the fall of 2014, when we stayed at Es Canutells. The house is completely abandoned, the garden is overgrowned and the windows, the doors and the entrance to the villa are all bricked in. The villa is situated first line with a spectacular view high above the ocean, surrounded by fabulous villas in the neighbourhood. Why was the house abandoned? It is such a shame and a total waste of money. The damage on the building and the garden are now so severe, it is hardly worth the effort and the cost to rebuild or renovate it any more.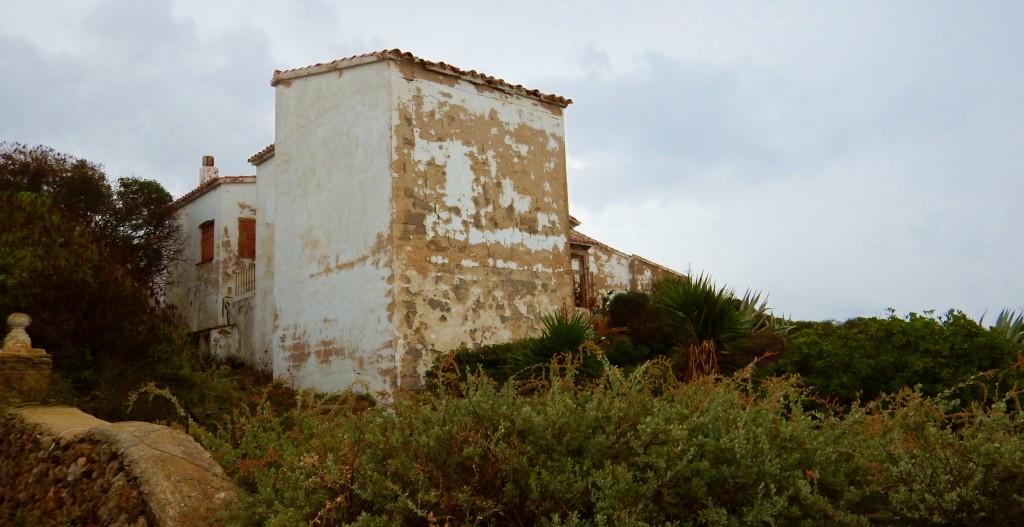 After the visit we drove along the coastline towards the south.  We began feeling hungry so we decided to find a local restaurant in Sant lloís, and we managed to do exactly that. There were even narrower streets than in Mahon so it was not the easiest thing to drive the car safely without bumping into building or others cars.
The restaurant La Rueda turned out to be a very very popular place for the locals. We arrived at 2 pm and we were lucky because a minute or so after we arrived there was not a singel table available. The food tasted well although we did not have Tapas this time.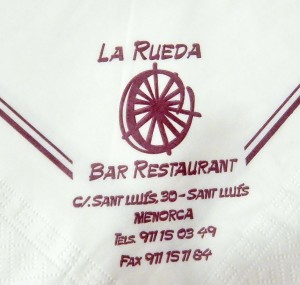 Back at the apartment we relaxed a bit by the poolside and did some laundry. In the evening we just sit on the balcony and just enjoyed the warm evening air and view.