Håkan is taking a break from all the writing, even though his had a stroke i think his English is still fine 🙂
Sadly our time in Puerto Rico came to an end yesterday, for this time. On arrival at terminal C we followed the instructions given to us in our e-ticket. After alot of guessing we finally found our way to the check-in point which incidently was in terminal A, only to be told by the Liat hostess at their check-in desk that according to their database no payment had been received which meant that even though we had confirmed bookings of payment AND e-tickets our tickets were not valid!! After 1 and a half hours of discussions with their supervisor who had to be called down to assist, we were finally given boarding pass's and the explaination being, this wasn't the first time travellers had this problem, the system hadn't received all the details of Håkan's passport and couldn't complete the transaction!!!! But we had paid! And had two valid e-tickets ……From Puerto Rico – Antiqua; Antiqua – Guadeloupe, Guadeloupe – Barbados, Barbados – Grenada……Which makes their explanation really Hard to understand! Anyway after all the hassel i asked the supervisor  if our luggage was now check -in all the way to our final destination, being Grenada?………total dismay! She had to re-tag our luggage!!!!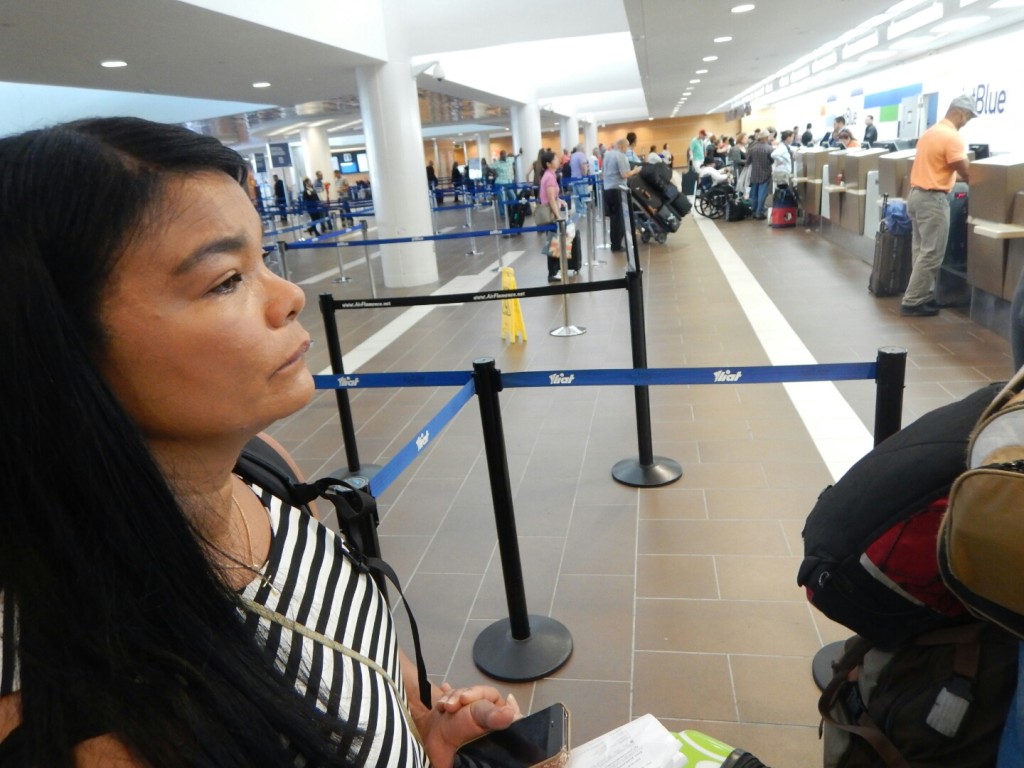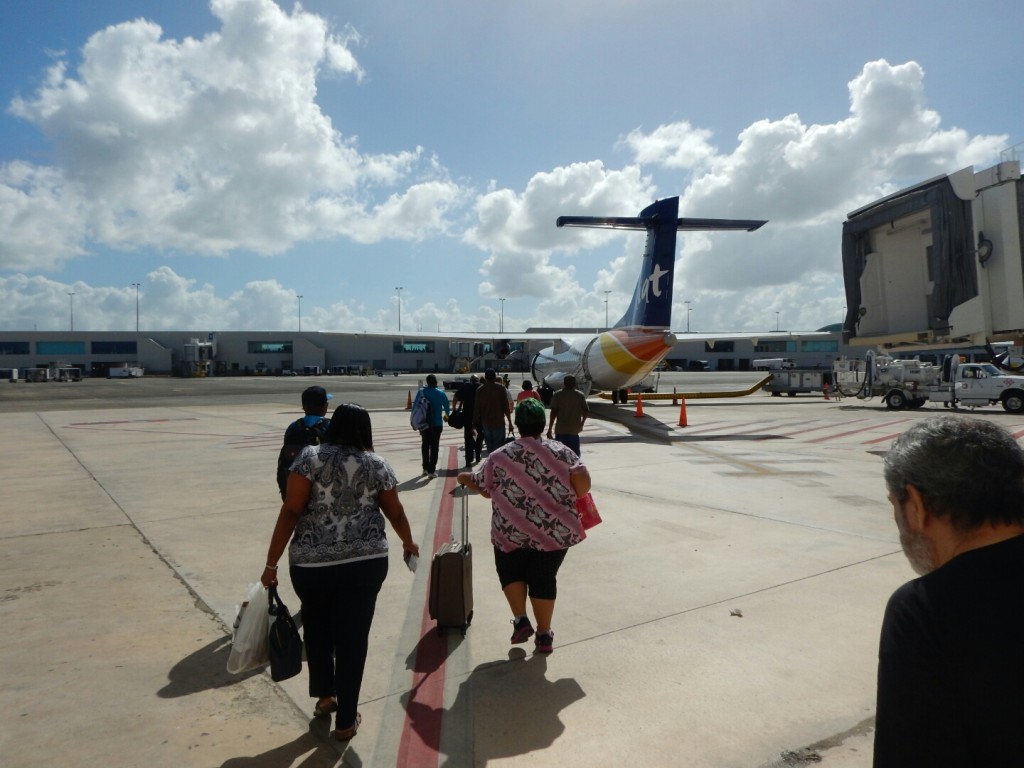 We changed planes in Antiqua, where once again we had to go through their boarding control to the transist lounge. We knew our boarding gate and boarding time so we sat there waiting and waiting and when our boarding time had come and gone as well as the information on the screen we started asking airport personal  what was going on? No-one knew and just when we were now thinking we've missed our flight  a Liat attendant told us the flight had been delayed an hour. 🙂
Several hours later we arrived in Grenada. The last part of our trip we didn't need to change flights or leave the aircraft which was great! And greatest of all our luggage  came out on the luggage  belt first! 🙂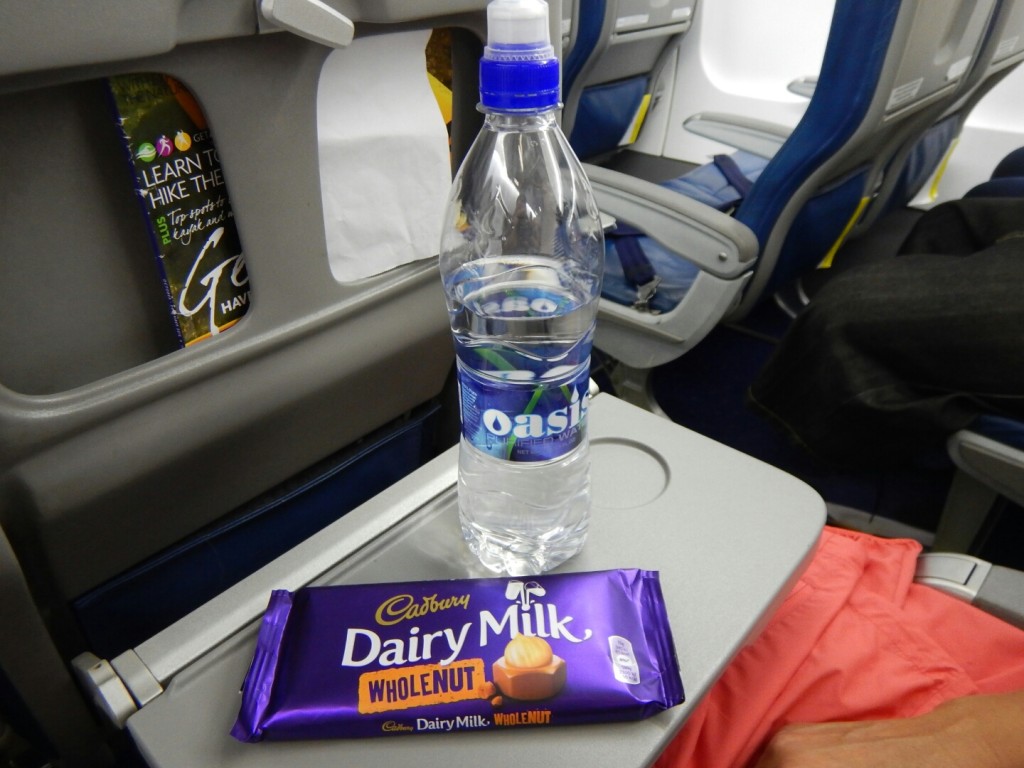 A candybar and a bottle of water…. 10 usd…. anyone ?
Chers!